---

---

This page provides information on the Next Generation Microprocessor (NGMP) development based on LEON4-FT


---
GR740: The ESA Next Generation Microprocessor (NGMP)
After the preliminary GINA study based on LEON3, completed in 2006, Cobham Gaisler (formerly Aeroflex Gaisler, hereinafter called CG) has started the first development phase of the Next Generation Microprocessor (NGMP) under a TRP contract. This first phase was kicked off in summer 2009, and it comprises the architectural (VHDL) design, verification by simulation and on FPGA. FPGA boards have been made available in 2010. The design is a quad-core LEON4 based microprocessor with L2 cache and numerous peripherals.
The development of Functional Prototypes of the NGMP, called NGFP, has been started in April 2011. These prototypes have been manufactured in 45 nm commercial structured ASIC technology eASIC Nextreme2. While the FPGA prototypes include only a subset of the NGMP features, and their clock frequency is limited to 45 - 70 MHz, the goal of NGFP is to allow functional validation and evaluation by end users of an almost fully fledged NGMP implementation. NGFP contains most of the features of NGMP (except the high speed serial links), and runs at a clock frequency of 150 MHz, which is a good step towards the final space ASIC implementation. Development boards have been made available in 2013 under the product name GR-CPCI-LEON4-N2X.
The implementation of Engineering Models (EM) in space chip technology was started in Q2/2014, using the C65SPACE platform from ST Microelectronics. Compared to the full NGMP baseline design and the NGFP prototypes, a somewhat modified version has been implemented. This design is now branded as GR740. The GR740 Advanced Datasheet has been released in April 2015, and manufacturing was started in June 2015. Rad-hard EM prototypes have become available in Q2/2016. After design updates and fixes, flight silicon was manufactured in Q1/2018, and validation completed successfully in 2018. Subsequently, flight parts have been manufactured, qualification testing has been completed, and the qualification datapackage has been submitted to DLA for QML-V certification in Q2/2021.
---
News
The ESA contract "GR740 Next Generation Microprocessor Flight Models (NGMP Phase 3)" has been completed and presented at the Final Presentation Day. (June 2021)
The RTEMS (SMP and single core) qualification datapackage for GR740 and GR712RC has been published. (June 2021)
A new parallel implementation of the Laysim emulator laysim-GR740-mdbt has been announced. (April 2021)
The first fully screened flight parts have been shipped to customers, and the full release (i.e. non-preliminary) of the Data Sheet has been published. (September 2020)
The Laysim-gr740 Emulator has been released by the Korean Aerospace Research Institute (KARI). A free evaluation version is available for download. A presentation explains the rationale and history of the laysim flight software simulators (FSS) and the use of SPARC / LEON processors on Korean missions (Jong-Wook Choi, June 2020)
To facilitate collaboration and to share experience between users, a GR740 User Day has been organised on 28. of November 2019 in the Erasmus Auditorium at ESTEC, invited speakers have presented applications of, and experiences with, the GR740 microprocessor. (November 2019)
ESA has granted a development contract (TRP funded) to Cobham Gaisler and RUAG Space to develop a Single Board Computer Reference Design based on GR740 (SBC740). The design (board, FPGA, BSP, drivers) will be made available under ESA Community Licence to all users in ESA member states. (September 2019)
ESA has granted a development contract (ARTES funded) to Cobham Gaisler to develop a variant of GR740 packaged in organic (plastic) package. This "new space devices" (rad-hard die in low-cost package) will allow addressing low-cost markets, large constellations or cube-sats. (November 2019)
After completion of the validation and SEU test campaign, udpates of the GR740 User Manual and Data Sheet (GR740-UM-DS-2-3.pdf), the Technical Note on Benchmarking and Validation (GR740-VALT-0010)šand the GR740 Radiation Summary (GR740-RADS-1-1-1.pdf) have been published on the GR740 Product Page. Furthermore, for the Evaluation Board (GR-CPCI-GR740), updated User Manual (GR-CPCI-GR740) and Quick Start Guid (qsg_740) are available. (May 2019)
The qualification of RTEMS-SMP has been started in December 2018 in an activity set to last 2 years. The objective is to create a qualification toolkit which will allow end-users to qualify their application on GR712RC and GR740 targets to be made available as open source.
A lightweight implementation MTAPI for LEON multi-core, running on top of RTEMS-SMP is available on the European Space Software Repository. The licence is ESL v2.3 (within ESA member states). This code is a result of the RTEMS/GAIA VPU activity mentioned below. (September 2018)
RTEMS SMP Final Report (Emb. Brains, October 2017) and Final Presentation
The GR740 Evaluation Board is now available as ruggedized GR740 Evaluation Box, Jan. 2017
GR740 prototypes and GR-CPCI-GR740 Development Board available to users (June 2016)
Release of the GR740 product page at Cobham Gaisler (October 2015), containing the latest user documents (datasheet etc).
During Final Presentation Days at ESTEC on 01. June 2015, the following NGMP related activities have been presented:

NGMP/GR740 Design until layout in ST C65SPACE (CG): Abstract, Presentation, Executive Summary
RTEMS Multi-Core and GAIA VPU demonstrator (CG, Airbus ASD, OAR): Abstract, Presentation, Final Report, Executive Summary
RTEMS Multi-Core and PROBA OBSW demonstrator (SpaceBel, Embedded Brains, Univ. of Padova): Abstract, Presentation, Final Report
HRPN (High Reliability Processing Node), a board based on the eASIC device built by Airbus Space Transportation (Bremen, July 2014).
NGFP Evaluation boards with the Functional Prototypes are now commercially available (April 2013)
---
The following documents are provided to users
For latest documents, please refer to the GR740 Product Page, some complementary / older documents are provided herebelow.

Preliminary Documentation of the NGMP space microprocessor

Documentation of the NGFP 'Functional Prototype' in commercial ASIC technology
Papers and presentations
Related Activities
---
Pictures
---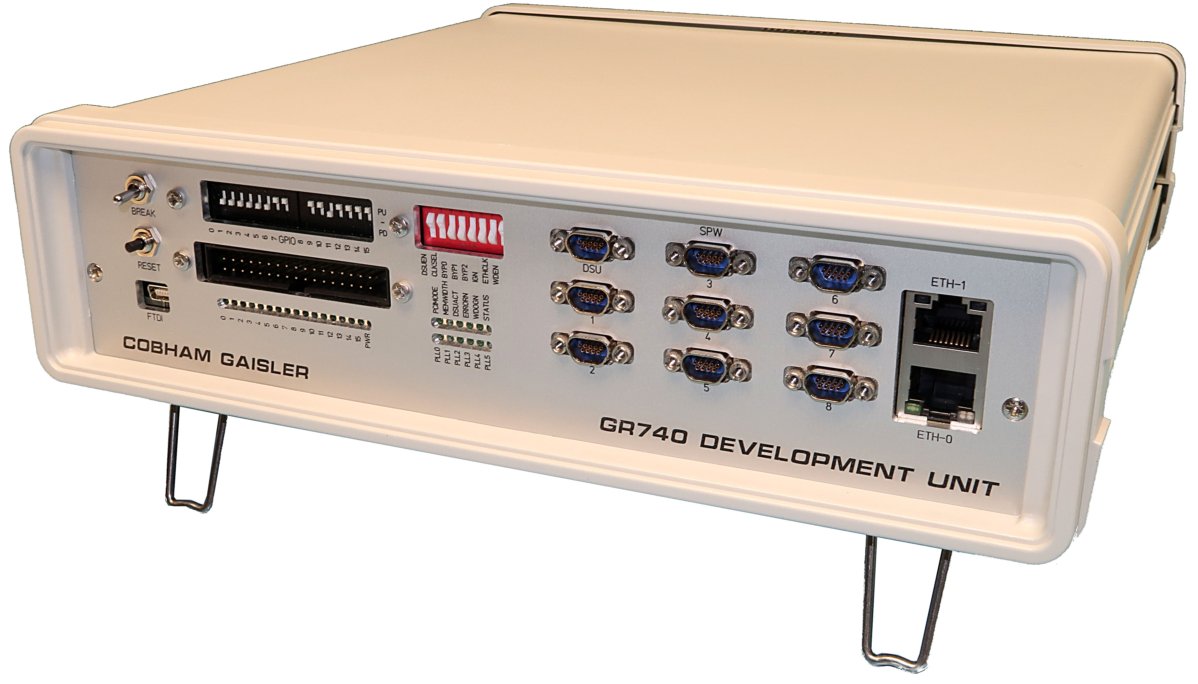 GR740 Evaluation Box, Jan. 2017
---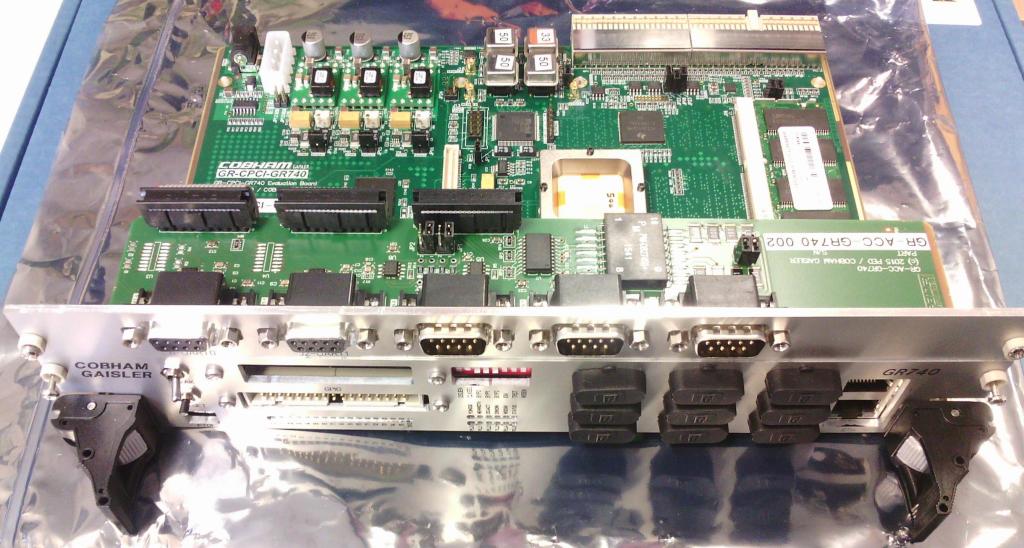 GR740 Evaluation Board at ESA, March 2016
---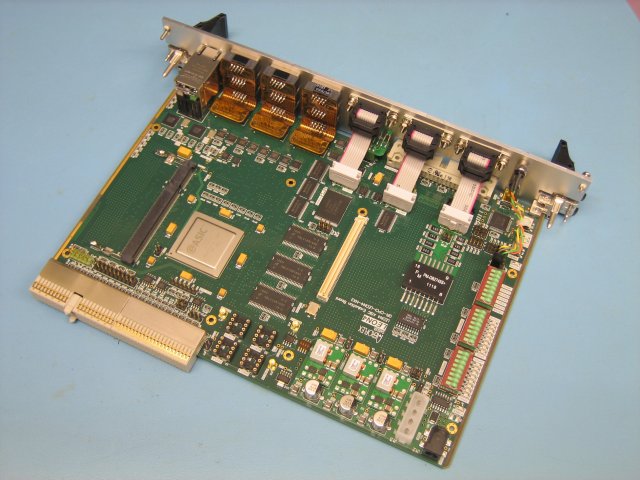 NGFP Evaluation Board
---
Last edited 11. August 2021